Never Miss Ice Cream Again: 10 Mouthwatering Vegan Recipes
|
We have a sweet tooth and are not going to hide it at all. One of the things you get to miss most when you go vegan is definitely ice cream!
The creamy sweet texture of "real" ice cream is something to crave
and we can't deny it! It's easier to get the same taste and deliciousness with vegan ingredients than you thought!
Our friends at ChooseVeg give living proof of that in their ice cream round-up. Here are 10 of our best picks that are sure to help you NEVER miss 'real' ice cream again!
1. Vegan Banana Cream Pie Blizzard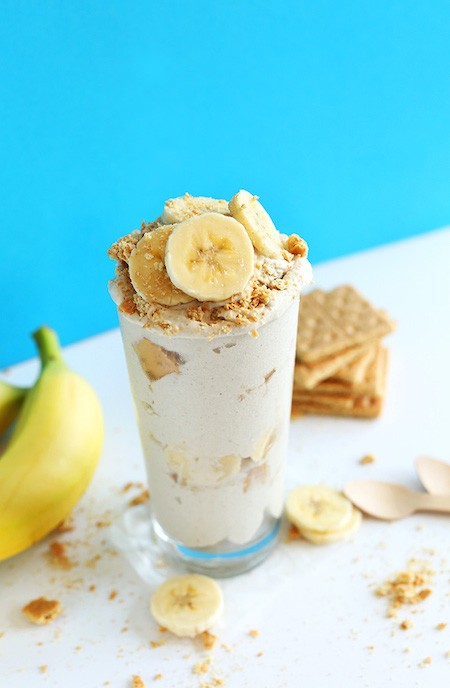 Another amazing vegan blizzard recipe.
2. Vegan Chocolate Chunk Coconut Ice Cream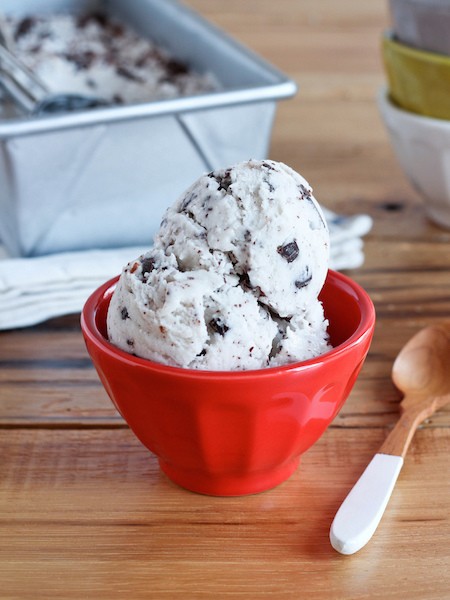 3. Vanilla Bean Waffle Ice Cream Sammies With Maple Berry Mash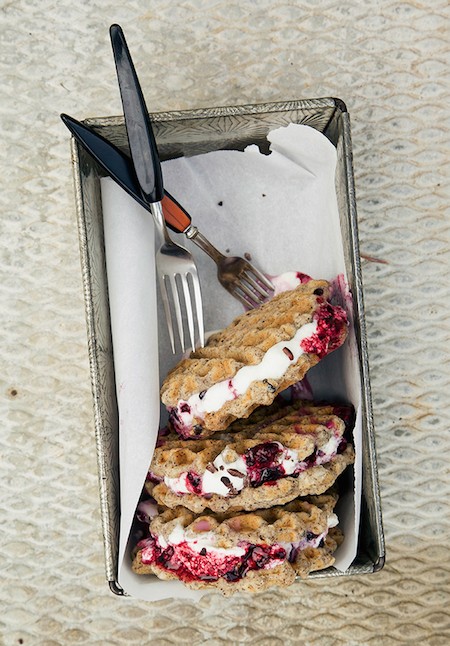 It doesn't get much better than this.
4. Roasted Cherry Cardamom Ice Cream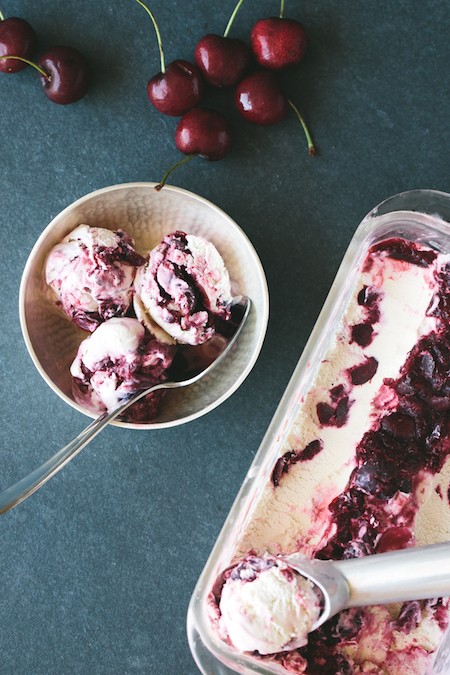 5. Chai Ginger Ice Cream Sandwiches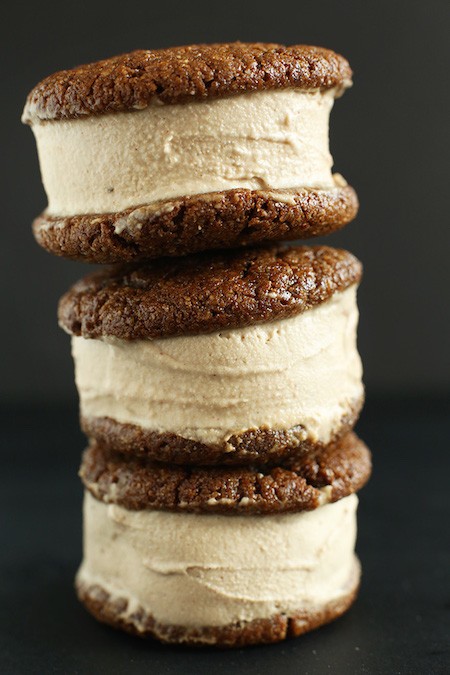 Decadent! Recipe here.
6. Carrot Cake Ice Cream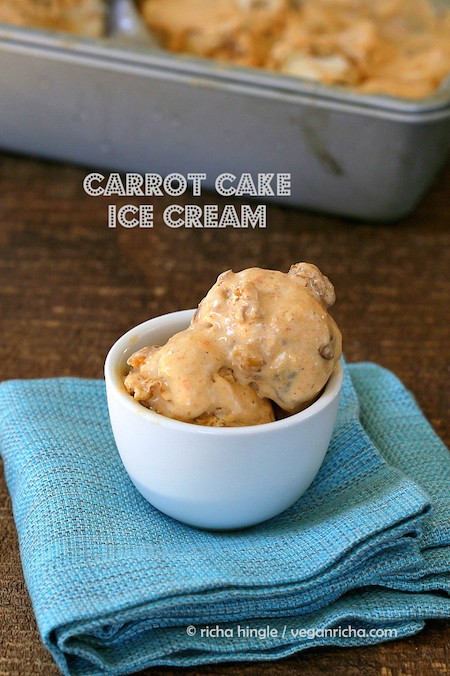 Whoa.
7. Vegan Chunky Monkey Ice Cream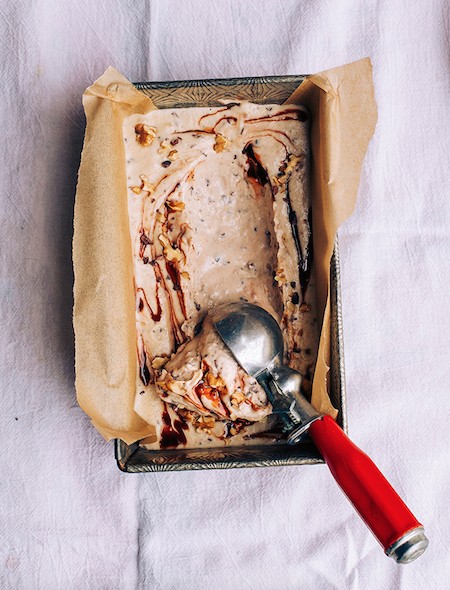 This recipe is raw, vegan, and delicious!
8. Raspberry Ripple Coconut Ice Cream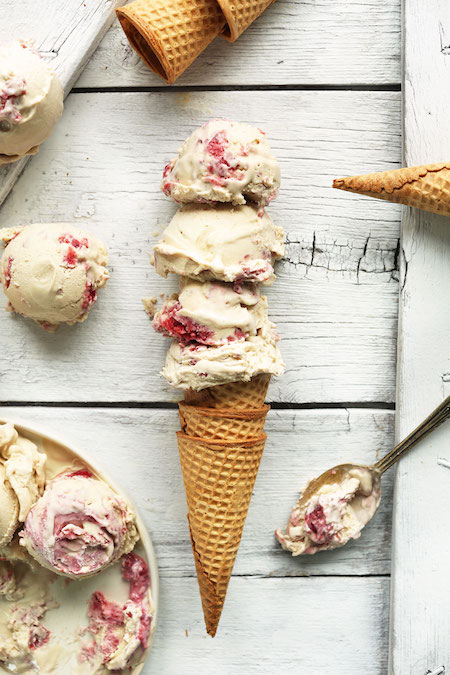 Yes, please! Get the recipe.
9. Vegan Cookie Dough Blizzard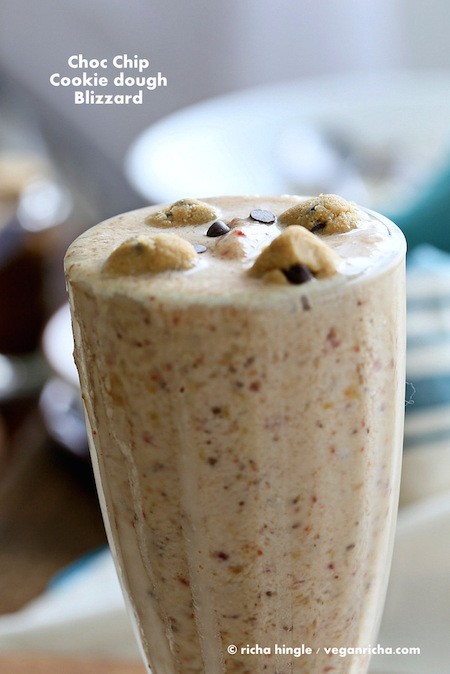 You can thank us later. Recipe.
10. Vegan Brownie Chocolate Ice Cream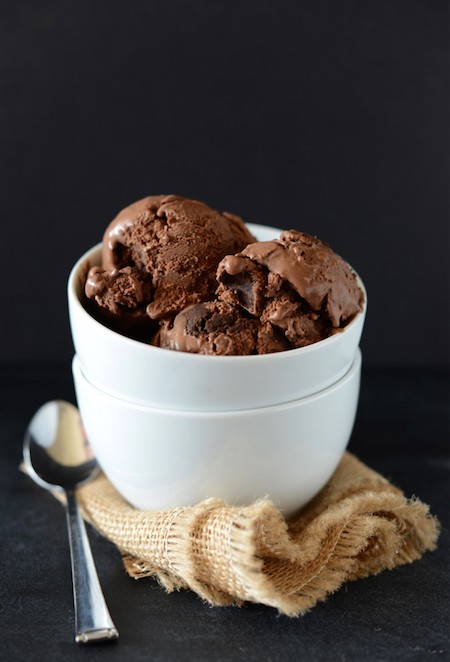 Another mouthwatering recipe!
Source: ChooseVeg